Join us for our Sixth Form Open Evening - Thursday 21st October
Aug 31
We welcome you to join us for our Sixth Form Open Evening on Thursday 21st October 5pm – 7pm, to find out all about our Sixth Form and our School's rich 125-year history in the surrounding community.
Chislehurst School Sixth Form is co-educational for boys and girls aged 16-18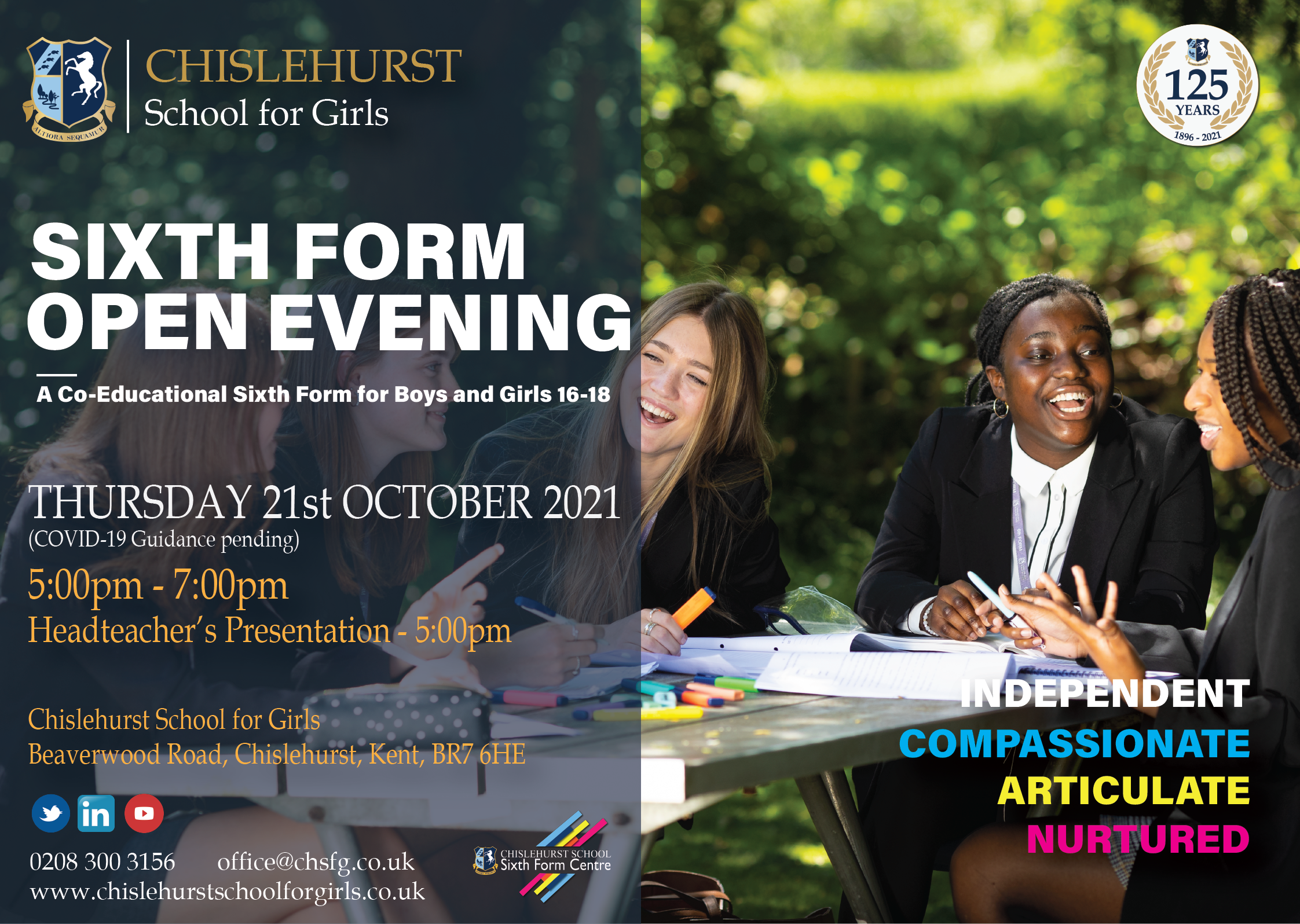 Chislehurst School Sixth Form offers a highly experienced team of teachers who guide our young women and men through their Sixth Form experience with deep-rooted respect and determined aspiration for their futures and career goals.
In the Sixth Form, we become co-educational, and welcome boys aged 16-18, believing that the diamond model of education has real benefits for all, ensuring that they thrive and reach their full potential.
Our students tell us that they value the unique care they receive from our bespoke Sixth Form Team and through the culture of personalised care that runs through our staff here at Chislehurst. This experience empowers all our Sixth Formers to become confident leaders in the modern working world.
This summer, we celebrated some fantastic results, and recognise the tenacity and determination of all our students, who have held their nerve, continued to work hard and kept their eyes fixed firmly on their futures. When all around them was changing, they demonstrated resilience and have subsequently triumphed.
We are a diverse and inclusive school and welcome the enriching variety of backgrounds that contribute to making our school a wonderful place in which to both learn and work.