Our A-level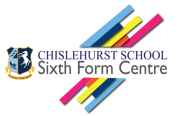 results are excellent and our A*- E pass rate of 99.5% in 2021 speaks volumes for the academic opportunities that you will be offered in your own very special sixth form journey. Our young people receive an outstanding holistic experience which prepares them and gives them the confidence to take the next steps in their education and careers.
---
Welcome to our co-educational Sixth Form
Chislehurst Sixth Form offers a highly experienced team of teachers who guide our young women and men through their sixth form experience with deep-rooted respect and determined aspiration for their futures and career goals.
Our students tell us that they value the unique care they receive from our bespoke Sixth Form Team and through the culture of personalised care that runs through our staff here at Chislehurst. This experience empowers all our Sixth Formers to become confident leaders in the modern working world.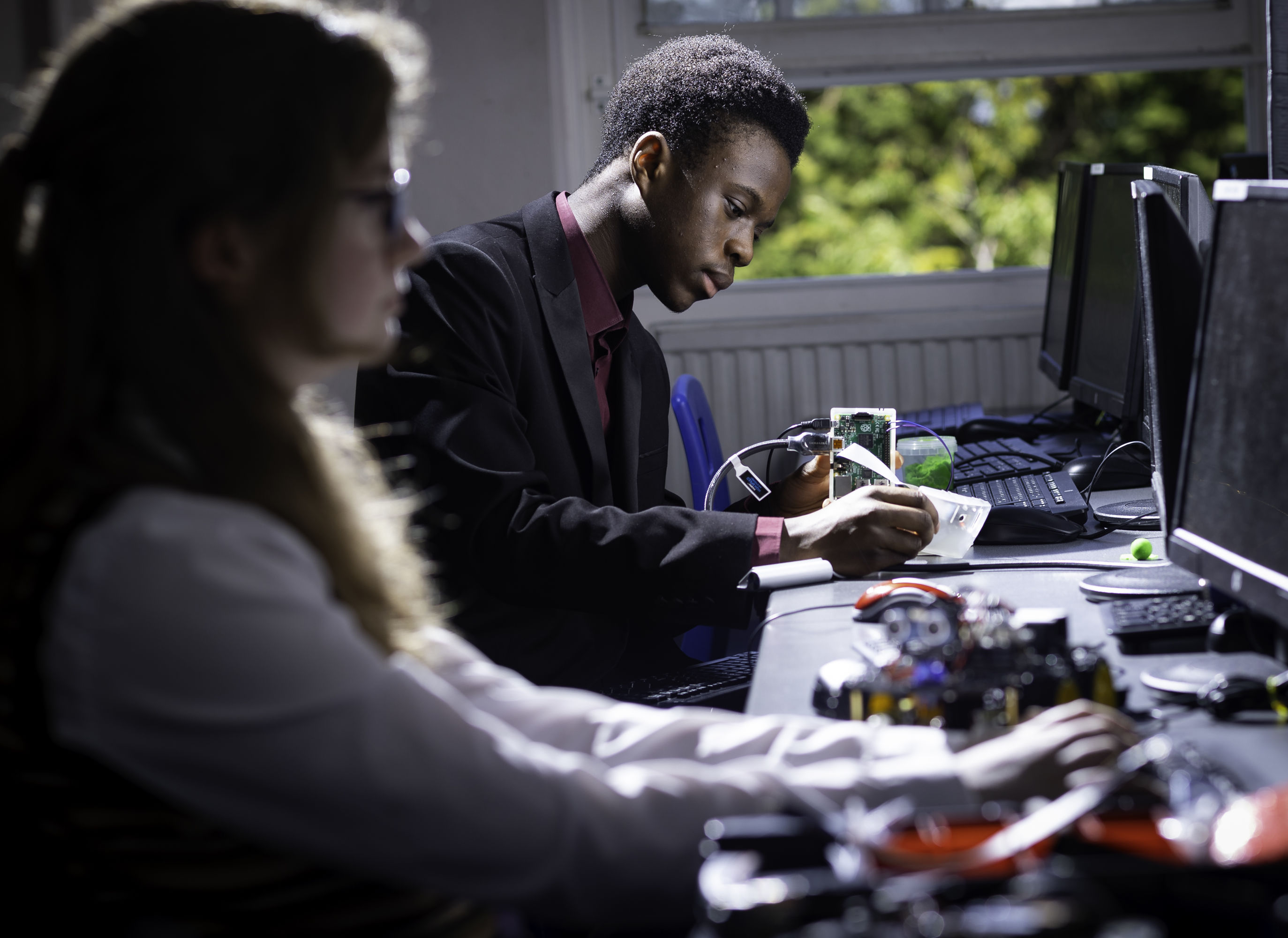 "We had two daughters go through Sixth Form all the way to A Levels. One had additional needs where the partnership between home and school was exemplary. Both received excellent teaching, first class pastoral care, appropriate challenge to achieve their potential, and a set of A Level results to be proud of. We wouldn't hesitate in recommending CHSFG to any parent or carer who wants a rounded, confident, capable young adult at the end of year 13"

Parent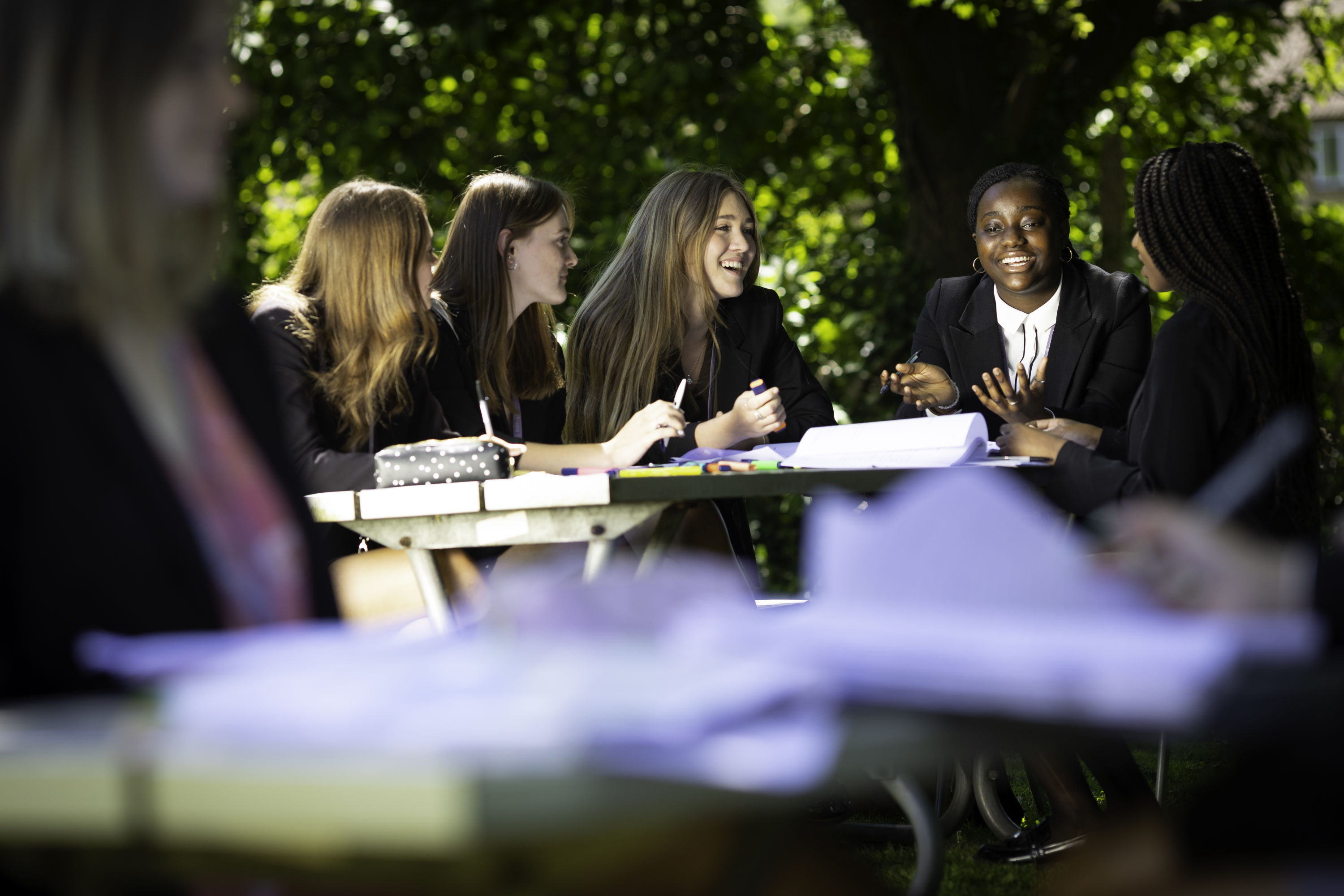 "Support is amazing both academically and pastorally. I really enjoyed all of my subjects and remember so much of what I learned today."

Sixth Form student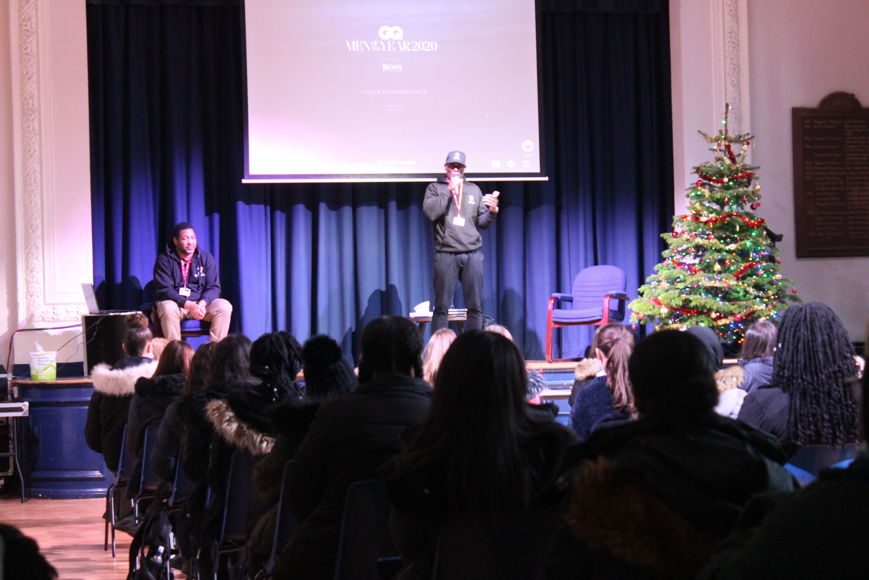 Patrick Hutchinson talks to Sixth Form students
We offer a diverse and interesting range of Post-16 courses which allow all of our students to find their own exciting combination of subjects to develop their potential and uncover their gifts and excel academically.
We are privileged to support our students develop into rounded and caring young people and we are proud of their Journey onto university, degree apprenticeships and employment.
"I had two of the best years at Chislehurst Sixth Form. I had the most approachable, supportive teachers who always made sure the students were engaged and interested in their lessons. Even when some subjects covered complex issues, the teachers would always relate this to real life situations and ensure everybody had a full understanding. I also made best friends for life and have some of the best memories that I will never forget. My time at Chislehurst, especially the Sixth Form and the teachers that I had, definitely shaped me into the enthusiastic hard-working person that I am today".

sixth form ALUMNI student
Our Co-educational Sixth Form brings the best chance of success for all of our students. Our Young women and men enjoy their studies and extra-curricular activities together in a safe and supportive environment in beautiful and historic grounds. We support every student and as so many parents attest to, we go the extra mile to give all our students the best opportunity to fulfil their potential.
"Being a student at Chislehurst Sixth Form made me want to learn again. I wasn't the best student at school but once I got to Sixth Form the teachers motivated me to be better, they encouraged me to believe in myself and actually helped me to enjoy learning again. Without this school and my teachers I would have never become a children's nurse and feel proud of what I have accomplished". sixth form alumni
We support our learners on an Exceptional Scholars Programme allowing some of our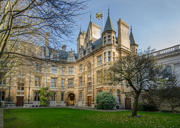 Gonville Caius College Cambridge students like Evie and Tanya from the cohort of students in 2020 to progress onto the universities of Oxford and Cambridge and other Russell Group universities to study on some of the most competitive courses like biomedical science and computer science.
We are linked with Gonville and Caius College, Cambridge and also have recently worked with Newnham College, Cambridge to provide an exciting array of opportunities for our students.
"I thoroughly enjoyed my time at Sixth Form. Had I not been provided with the ability to study the subjects I love, I would not have had the foundations to have flourished at university and subsequently develop into my successful career. Students are at the heart of the school with strong supportive teaching staff that are determined to help them perform to their best ability"

sixth form alumni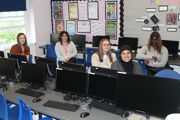 Computer Science studentsWe also support our students to achieve a super-curricular knowledge base to build a strong application for Higher Education through work with the Sutton Trust, UNIQ, the Brilliant Club, EtonX and all of the fair access and widening participation schemes for young women into STEM and more broadly at the University of Oxford and Cambridge.
"There are so many things that you can get involved with in the Sixth Form, from leadership opportunities, for example the Sixth Form Head student team, to mentoring the younger students. The teaching staff really do care about you and your grades. They work so hard to see you succeed".

Sixth form student
---
In our Sixth Form, we develop the Leaders of Tomorrow!