For over 125 years, generations of girls have thrived and benefited from an education at Chislehurst School for Girls.

ALTIORA SEQUAMUR
AIM HIGHER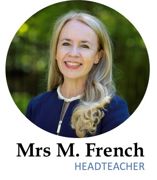 Chislehurst School for Girls is a happy and highly successful place of learning for girls aged 11-18, where students have every opportunity to excel academically, flourish personally and reach their full potential.
We are committed to the pursuit of academic excellence and to developing the leaders of tomorrow. Our strong pastoral support and commitment to mutual respect enable all our students to discover their strengths and truly develop a life-long love of learning.
In addition, we offer a range of musical, sporting and extra-curricular opportunities that will help equip your daughter for success and happiness in adult life. We want her to be confident, articulate, determined and compassionate.
We are temporary custodians of this fine school, and your daughter will become part of a rich and diverse history of educating girls that dates back to 1896. In the sixth form, Chislehurst School for Girls becomes co-educational, and we welcome boys aged 16-18, believing that the diamond model of education has real benefits for all.
We are proud of our young men and women, and committed to enriching their sixth-form experience and ensuring that they thrive and reach their full potential. A spirit of charity, social justice and global awareness is central to this.
We are a diverse and inclusive school community and welcome the enriching variety of backgrounds and traditions that all contribute to making Chislehurst School for Girls a wonderful place in which to both learn and work. Our brilliant staff work hard to ensure that we provide a safe place for your child to grow and learn, and as we write the next chapter in its history, it is my privilege and honour to serve the school as Headteacher.
Mrs M French - Headteacher FCCT FRSA