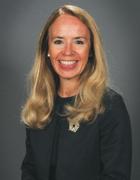 Mrs M FrenchChislehurst School for Girls is a happy and highly successful place of learning for girls aged 11-18, where students have every opportunity to excel academically, flourish personally and reach their full potential.
We are committed to the pursuit of academic excellence and to developing the leaders of tomorrow. Our strong pastoral support and commitment to mutual respect enable all our students to discover their strengths and truly develop a life-long love of learning.
In addition, we offer a range of musical, sporting and extra-curricular opportunities that will help equip your daughter for success and happiness in adult life. We want her to be confident, articulate, determined and compassionate.
We are temporary custodians of this fine school, and your daughter will become part of a rich and diverse history of educating girls that dates back to 1896. In the sixth form, Chislehurst School for Girls becomes co-educational, and we welcome boys aged 16-18, believing that the diamond model of education has real benefits for all.
We are proud of our young men and women, and committed to enriching their sixth-form experience and ensuring that they thrive and reach their full potential. A spirit of charity, social justice and global awareness is central to this.
We are a diverse and inclusive school community and welcome the enriching variety of backgrounds and traditions that all contribute to making Chislehurst School for Girls a wonderful place in which to both learn and work. Our brilliant staff work hard to ensure that we provide a safe place for your child to grow and learn, and as we write the next chapter in its history, it is my privilege and honour to serve the school as Headteacher.
Mrs M French - Headteacher FCCT FRSA

---
For almost 125 years, generations of girls have thrived and benefited from an education at Chislehurst School for Girls.

ALTIORA SEQUAMUR
AIM HIGHER
School Strategic Vision 2021
School motto: Altiora Sequamur- Aim Higher
School Vision: Developing the Leaders of Tomorrow.
At Chislehurst School for Girls, we are passionate about supporting all of our students to develop their leadership characteristics and experience. Some of our students may go on to lead their own companies, schools, teams and departments, whilst others may lead in their community, and support others at home or around the world. Whatever their path or gifts, all of our young people will be equipped to become resilient leaders of tomorrow, with courage, integrity and ambition.
Chislehurst girls take centre stage, have their voices heard, create a culture of achievement and are empowered to become leaders. They develop greater confidence and are more willing to take risks and aim higher.
School Aims: A Chislehurst Student will become...
Independent:
We value each student as an individual and want them to be equipped with the skills and academic qualifications to support themselves and make their own well-informed and ambitious decisions in life.
A Chislehurst student will learn to be resilient, true to their own personality and able to stand by their own well-informed convictions.
We expect our students to work hard to achieve this and value their learning and the future that this can secure for them.
We celebrate individual gifts and talents and encourage every student to become involved in the extra-curricular life of the school and seek out their own path.
We will lay the foundations for every student to be their own person, to grow in confidence, self-discipline and become the very best version of themselves.
We are experts at educating girls and are proud of our history of being relentlessly aspirational for all of our students to take their place in the world with equality, courage and ambition.
Compassionate:
We value compassion and generosity of spirit as characteristics that will support our students to care about the world that they live in and the people around them.
We promote a spirit of social justice, charity and community engagement that fosters a genuine care for others and the natural world that we live in.
We encourage our students to listen carefully to other peoples' views and seek to understand and respect different lifestyles, cultures, religions, and beliefs.
We engender a sense of community responsibility and involvement to change things for the better.
We teach our students to look after their mental and physical health and always be mindful to look out for others.
Articulate:
We are passionate about teaching our students the art of public speaking, so that they may speak out with confidence, clarity and poise.
A Chislehurst student will be reminded to choose their words carefully, share their ideas, thoughts and beliefs with conviction, challenge wrong and injustice and advocate for themselves and others.
We are determined to shine the spotlight on equality, diversity and inclusion and will teach our students the importance of the spoken word to promote a better and fairer society for all.
We want our students to be able to cope in any situation in life with calm and self-assuredness.
We encourage our young people to speak out, but also to know when to listen and say nothing at all.
We teach our girls and young women to expect to always be listened to equally and respectfully and know and understand the true power of their voice.
Nurtured:
Our staff go the extra mile, to ensure that we look after all of our students and encourage and challenge them according to their own individual development, growing confidence and needs.
We are approachable, so that all of our students are confident to ask for help, seek reassurance, challenge or advice.
We understand that all of our students can thrive, when we commit to providing a personalised and holistic educational experience in our care.
We appreciate the partnership with parents, carers and links with our community to raise our students to achieve their very best.
The 'Chislehurst way' is caring, aspirational, warm and relentlessly polite and respectful – built on 125 years' experience of educating girls.