Equality, Diversity and Inclusion
The School promotes Equality, Diversity and Inclusion Across the Curriculum.
We celebrate our differences through a range of events, organised by the school's Black Excellence group, LGBTQ+ group and Student and Staff Diversity Working Parties.
Diversity is also celebrated weekly though the Whole School Assembly programme and includes a range of important speakers and workshops.
Our Diversity training provided is All in Education.
Read our full Equality, Diversity and Inclusion Policy here
Recent Events
Mother Tongue assembly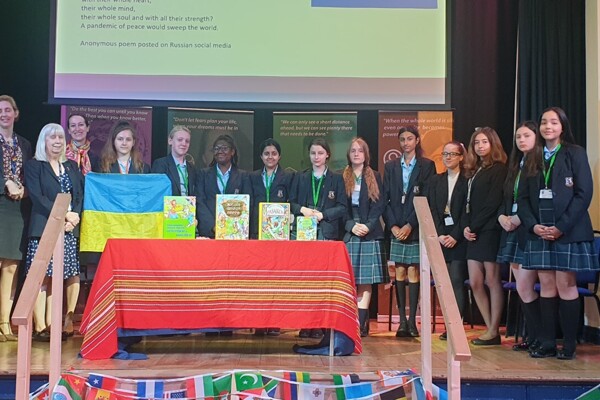 We have recently celebrated our 'Mother Tongue' assembly in which we recognise over twenty community languages spoken at our school, including English. This year we have chosen to shine a spotlight on Eastern Europe as 7%of our students have an Eastern European language as their Mother Tongue. Students discussed the language, culture and traditions of Lithuania, Moldova, Bulgaria, Romania, Russia and of course, Ukraine. We reflected on the difficult situation in eastern Europe and our hopes for peace.
Patrick Hutchinson Talk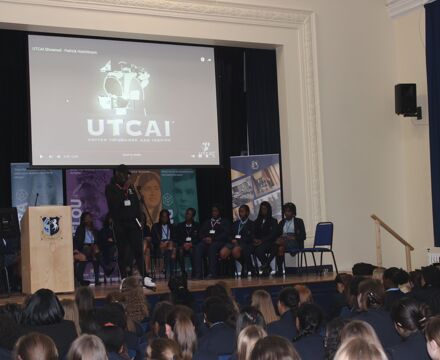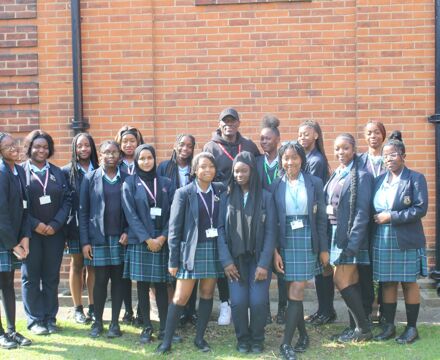 We were delighted to welcome civil rights campaigner Patrick Hutchinson to our school on Wednesday 23rd March 2022. After receiving publicity in the summer of 2020, Patrick has written an acclaimed book called 'Everyone against the Racists'. He spoke to the whole school about his inspiring life and his views about how to be anti- racist in 2022. Students also had the opportunity to ask him their questions. We hope to welcome Patrick again in the future and continue to actively educate all students about anti- racism.
Szymon Glowaki - Roma Gypsy speaker
As part of the student's study of the Holocaust, we welcomed Szymon, from the Polish Roma community to school to discuss his family 's experiences of Nazi persecution in Poland during World War II. Syzmon also discussed his own lived experience of racism and gave us a an insight into the richness of Roma culture. Students also had the opportunity to ask questions and reflect on how to be anti-racist in 2022.
Judith Hayman - Holocaust Survivor Speaker

We welcomed Judith Hayman, who is part of Manchester's Jewish Community in March 2021. Judith spoke to students about the experiences of her mother, Charlotte Kohn, an Austrian Jew, during the Holocaust. Students also had the opportunity to ask questions and reflect on the messages from the past; that History must never be allowed to repeat itself. Students explored how the roots of racism begin to grow and how to challenge it.
International Day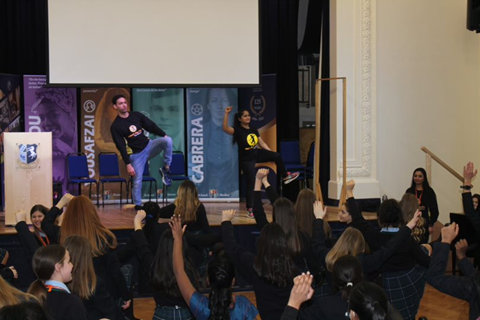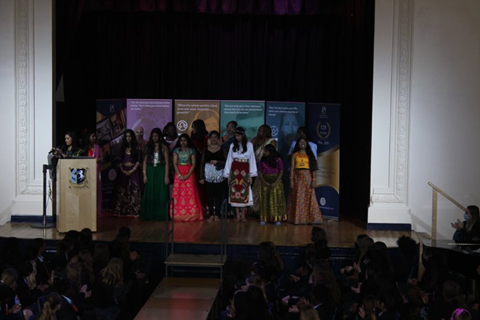 Activities in this exciting January Enhancement Day allowed students to sample other cultures and traditions, including Bollywood Dancing, African History, Samosa making and an Asian fashion show! Students also created Mexican designs in the Global Art workshop.
Israel/ Palestine Workshop

Years 10 - 13 were treated with a workshop with Dr. Michael Talbot, an expert in Modern Middle Eastern Studies and senior lecturer at Cambridge University. Students explored the situation in Palestine and were reflective on the suffering of people on both sides of the conflict. Students prepared very well with a range of research and had the opportunity to ask questions. The credibility of some news reports and Internet sites were also discussed. Dr Talbot has also worked with the BBC and is a member of the BBC Arts and Humanities research council. We look forward to welcoming him at the school again in the near future.
LGBTQ+

The school has a vibrant Gender and Sexuality Alliance, which meets weekly. Students have planned the LGBTQ+ History month assembly this year and also organise events such as the LGBTQ+ cinema event and displays celebrating diversity.
Holocaust Education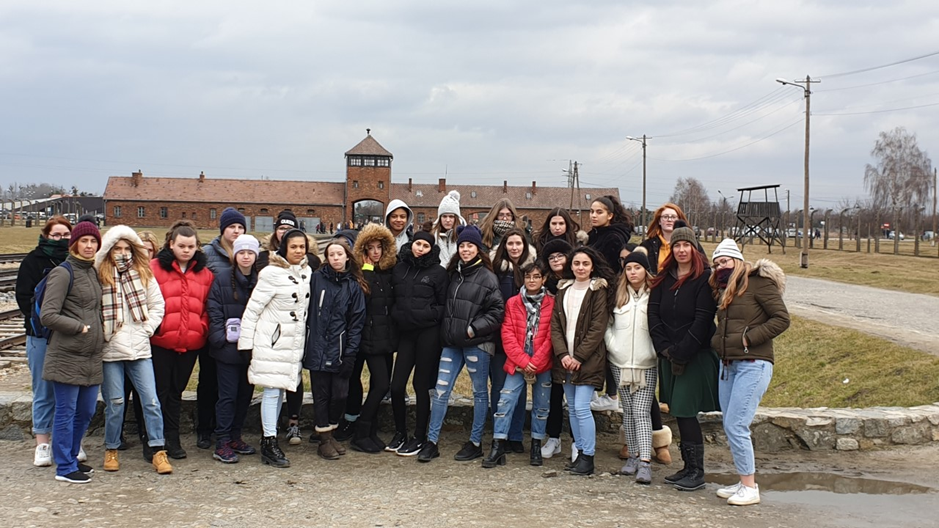 We hope to offer our trip to Auschwitz – Birkenau again to students in the upper school (COVID pending). We last visited Poland in February 2019 and visited the old synagogues of Krakow, Oscar Schindler's factory and the extermination camp and Auschwitz- Birkenau. We are committed to teaching students about the anti-racist message of Holocaust education and encourage students on the trip to carry out outreach work in the school community. Ms Cohen, Head of Religious Studies also plans and delivers the whole school Holocaust assembly and Enhancement Day.
Black Excellence group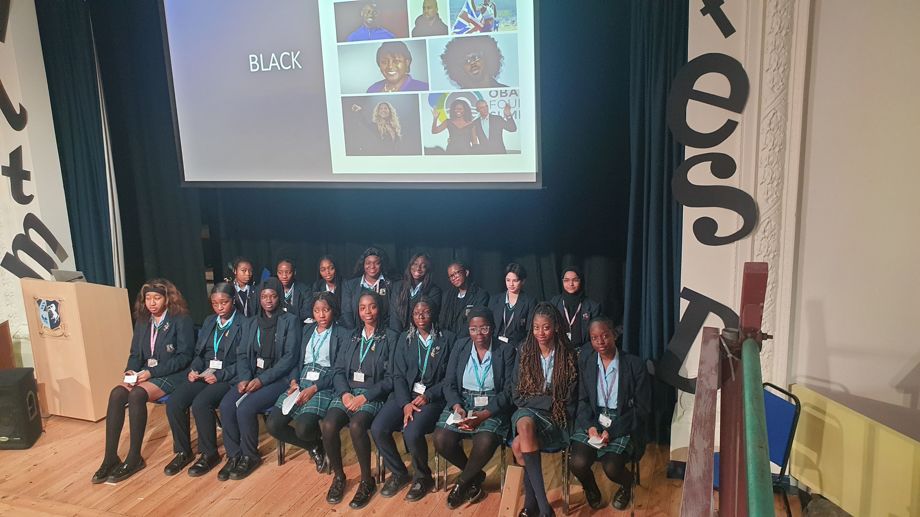 Our Black Excellence group led informative assemblies explaining issues such as unconcious bias and colourism, as well as inspirational black role models. The impact was extremely powerful.