Careers
CAREERS GUIDANCE
The National Careers Service provides information, advice and guidance to help you make decisions on learning, training and work opportunities. The service offers confidential and impartial advice. This is supported by qualified careers advisers.
Their website is:
https://nationalcareersservice.direct.gov.uk/Pages/Home.aspx
At Chislehurst School, we provide a comprehensive programme of careers education plus information, advice and guidance through these website pages (below).
Take a moment to look through our extended pages for much more information regarding Careers.
CAREERS EXPLAINED
Do you have an idea of what you want to do, but no clue how to get there? Whether you are looking at what to study going into Year 9, or you are weighing up your Post-16 choices and thinking about University, there are many places to find out information and ask for advice.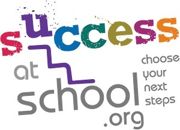 Success at School is the place for young people to explore careers, get the lowdown on top employers, and search for the latest jobs, courses and advice.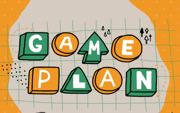 Gameplan is a free games-based website provided by King's College London that allows 10-14 year olds and their parents to explore university.
Whether it's university study, finance, life and skills, future career options, qualification choices or even how to perform better in school, Gameplan will equip you with everything you need to know!
ROLE MODELS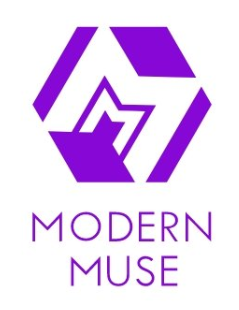 MODERN MUSE
Modern Muse will inform you about the working world, help you explore your subject choices and give you an idea of where those choices may lead. You can use the site to get career inspiration, connections, and advice from Muses and the companies they work for.
Muses are successful women, from a variety of backgrounds and Modern Muse gives you an insider's view of their day-to-day work lives. There are so many career opportunities you may not know about, or perhaps you feel they are out of reach. That's not the case. Modern Muse shows you the many opportunities available as you prepare for your future.
What you'll find on Modern Muse:
An intimate view of the Muses' responsibilities, career paths, and the subjects they studied
A view of what it's like to work for the companies Muses work for
A one-stop shop for career opportunities available at a variety of companies
WHICH JOB?
WHICH JOB?

National Careers Service advisers can provide you with information, advice and guidance on skills, learning and work. Explore the different ways to get in touch with an adviser.
EXPLORE CAREERS, BE INSPIRED, TAKE ACTION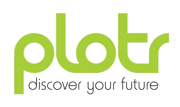 Whether you've got a career in mind or you haven't got a clue, Plotr can help you discover your future and guide you to careers you could be great at.
GENERAL INFORMATION
APPRENTICESHIPS

Did you know if you undertake an apprenticeship you get paid while training?
The minimum wage is £2.73 per hour (Nov 2015)
The average wage is £4.85 per hour (Nov 2015)
After one year, you get the national minimum wage – whatever that is at the time.
For more information about apprenticeships, see the useful links further down this page.
There are three levels of apprenticeship:
Intermediate (L2) – roughly equivalent to GCSE
Advanced (L3) – roughly equivalent to 2 A levels
Higher (L4-7) – above A level
Use the following website to help choose an apprenticeship:
Click on "search for vacancies"
Then what?
Choose an apprenticeship you like
Apply – they will ask for a CV and letter of application – There are tips on how to write these two documents on the same website.
UNIVERSITY LINKS
SUBJECT SPECIFIC LINKS
SUBJECT SPECIFIC LINKS
SCIENCES
SOCIAL COMMUNICATIONS
http://www.lse.ac.uk/home.aspx
http://www.gov.uk/government/organisations/valuation-office-agency
EXPRESSIVE ARTS
http://www.backstage-academy.co.uk/
http://www.fourthmonkey.co.uk/
https://www.fashionretailacademy.ac.uk/
http://www.pointblankmusicschool.com
http://www.sae.edu/gbr/about-us
TEACHER TRAINING
http://www.sccdtraining.co.uk/
RAF
http://www.raf.mod.uk/recruitment
ARMY
Royal Navy and Marines
http://www.royalnavy.mod.uk/careers
TECHNOLOGY
http://www.edgehotelschool.ac.uk/
ENGINEERING
NHS
http://www.healthcareers.nhs.uk
Medicine
HUMANITIES
Other useful links:
http://neuvoo.co.uk/ - Job search website
https://uk.jobted.com - Job Search site (over 90'000 Jobs)