At CHSFG our aim is to improve the life-chances of young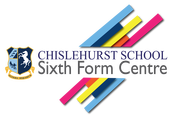 people, by providing them with the necessary skills and qualifications to allow them to progress into employment or higher education, successfully.
---
Excellence at Sixth Form is about students, staff, parents and carers all working together towards a common goal.
We treat every student as an individual, whilst expecting them to conduct themselves responsibly.
"Students in the Sixth Form have the opportunity to pursue additional courses, including the extended project qualification, which further prepares them for apprenticeships, university and employment".

Ofsted 2017
We believe that Sixth Form students are young adults, who can act as role models to younger students. Accordingly, we seek to develop each and every student by providing him or her with many opportunities to be leaders in our school community.
We feel strongly that encouragement, commitment and hard work are the keys to success that allow every student to fulfil his or her potential, and these are the qualities that we advocate within our Sixth Form environment.
We take great pride in our success in preparing our students for their futures and are delighted when we see them progress on to Higher Education and professional careers.

"Leadership of the sixth form is strong. Leaders have invested resources into making the sixth-form centre an effective space where students can learn well outside of lessons".

Ofsted 2017
---
In our Sixth Form Centre, at Chislehurst School for Girls, We Aim Higher!

| | |
| --- | --- |
| Miss M Davis | Mrs S Baker |
| Director of Studies Years 12 & 13 | Years 12 & 13 Co-ordinator |
A Level Results 2018
Our A-Level pass rate was 100% in both 2015 and 2016, with 40% achieving A* - B and 75% A* - C.
---
A-LEVEL RESULTS 2018
A - E = 98%
A - C = 64%
A - B = 26%
DISTINCTION* - PASS = 100%
---
Majority of subjects gain 100% pass rate;
Majority of students go on to university, including Oxbridge.
A Level Results 2019
| | |
| --- | --- |
| A - E | 96.27% |
| A - C | 52.8% |
| A - B | 26.71% |
| DISTINCTION* - PASS | 100% |