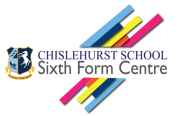 Sixth Form Enrichment Vision
We are committed to preparing all of our students for the wider world and are motivated by the notion of a life well-lived.
By promoting activities that enhance the whole person beyond their studies, we will prioritise strategies to guard and look after their own wellbeing, physical health and fitness.
Leadership characteristics will be taught and developed to ensure that our learners are able to take their place in the wider world with confidence. For example, resilience, empathy, tolerance, discernment, positivity, courage and compassion.
We look to develop students to have a strong sense of moral purpose, integrity, charity and social justice. We want our learners to be confident public speakers and to know what it is to advocate for those less fortunate than themselves.
We aim to celebrate successes for everyone, as individuals, as groups of students and as the whole sixth form. To reward, motivate and to reinforce a positive outlook and the confidence to succeed.
We are committed to this personalised approach of enrichment activities and opportunities for all of our sixth form students.