The Grammar Stream : Our Vision
Our vision is to develop the leaders of tomorrow. Our Grammar Stream students will be encouraged and challenged to become Independent, Compassionate, Articulate and Nurtured.
The aim of our Grammar Streams is to provide our students with an outstanding 'Grammar-style' education within Chislehurst School for Girls. We believe in high expectations, challenge, students' independence and resilience as the pillars of outstanding learning.
We are relaunching our Grammar Stream Programme for 2021/22.
Please follow the link below to find out more:
The Grammar Stream Programme 2021-22
The ICAN KS3 Diploma (Years 7-9)
Chislehurst School for Girls has put together a KS3 Grammar Stream programme to ensure that our students may flourish and reach their high potential. We call this our 'I CAN Diploma.' It is based on the school's core values of a student being Independent, Compassionate, Articulate and Nurtured.
We are very excited to be launching this will all of our Year 7 & 8 Grammar Stream students in September 2021.
Please read below to find out more:
ICAN Diploma KS3 Year 8ICAN Diploma KS3 YEAR 7
Subject Resources
The Brilliant Club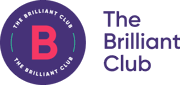 Recently we had the graduation of our first cohort of scholars in The Brilliant Club.
Congratulations to Alice, Amanah, Nana, Skye, Adina, Melissa, Alex, Grace and Halle who achieved great success, even during lockdown.

Ms Robinson leads the Exceptional Scholars programme with great enthusiasm and care. It is such a great opportunity to raise awareness of university life and all of the different courses on offer. The girls said that they have learnt how to research, footnote an essay, construct an argument, and read around a subject. The whole process has also given them great academic confidence. At the ceremony they enjoyed a wonderful keynote speech from Hannah and were treated to bespoke cakes and also became very attached to their mortar boards.