Join us for our Open Evening - Thursday 30th September
Aug 31
We welcome you to join us for our Open Evening on Thursday 30th September 5.30pm – 8.30pm, to find out all about our school and our rich 125-year history in the surrounding community.
Headteacher's Presentations will take place at: 6.00pm, 7.00pm and 8.00pm in our Main Hall.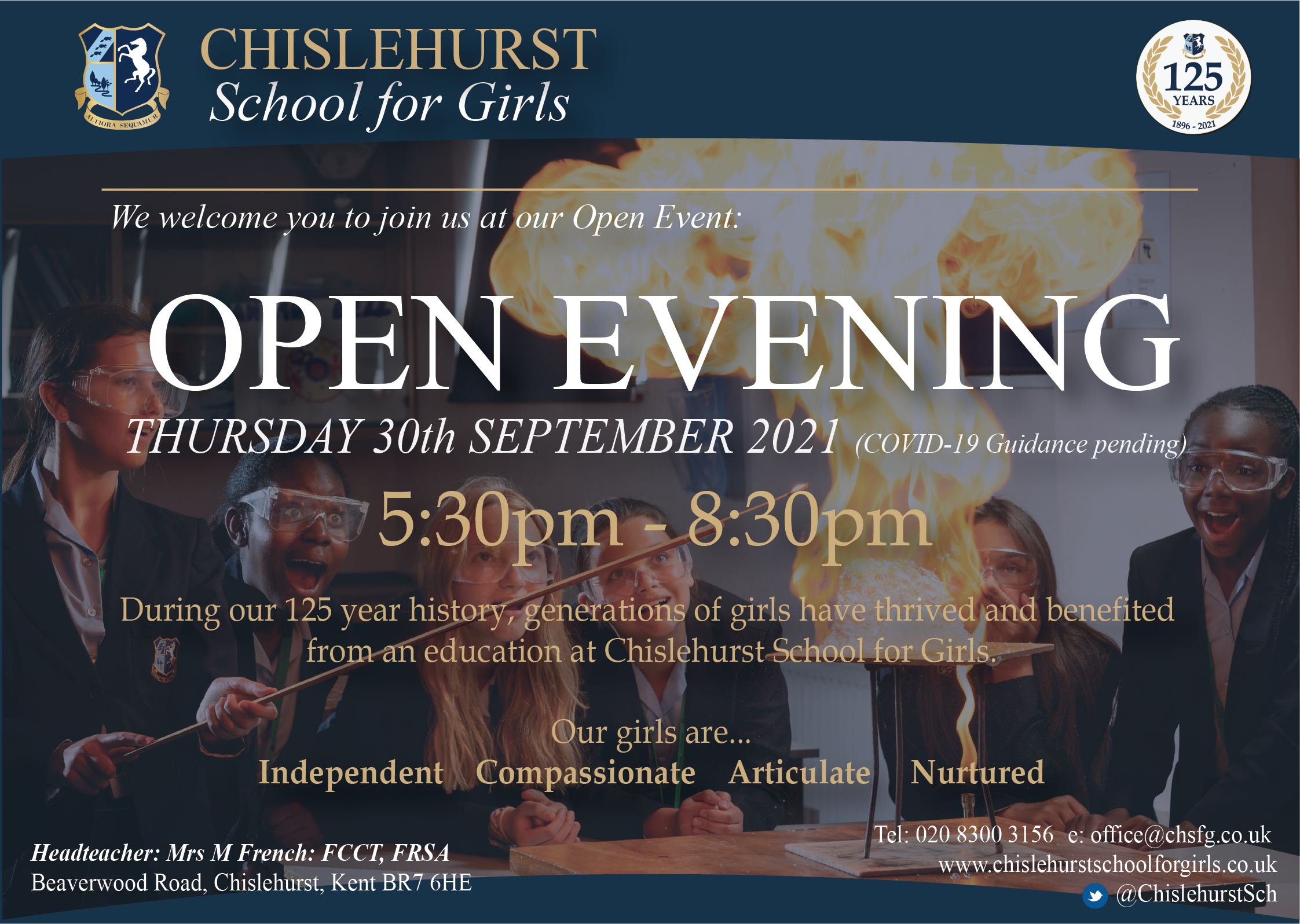 Chislehurst School for Girls is a happy and highly successful place of learning for girls aged 11-18, where students have every opportunity to excel academically and reach their full potential.
We are committed to the pursuit of academic excellence and to developing the leaders of tomorrow. Our strong pastoral support and commitment to mutual respect enables all our students to discover their strengths and develop a lifelong love of learning. We want them to be independent, compassionate, articulate and nurtured.
In the Sixth Form, we become co-educational, and welcome boys aged 16-18, believing that the diamond model of education has real benefits for all, ensuring that they thrive and reach their full potential.
This summer, we celebrated some fantastic results, and recognise the tenacity and determination of all our students, who have held their nerve, continued to work hard and kept their eyes fixed firmly on their futures. When all around them was changing, they demonstrated resilience and have subsequently triumphed.
We are a diverse and inclusive school and welcome the enriching variety of backgrounds that contribute to making our school a wonderful place in which to both learn and work.