Metal Health And Wellbeing
Being mentally and emotionally healthy means students believe in themselves and know their own worth. They set themselves goals that they can achieve and are supported in setting these goals. Students are aware of their emotions and what they are feeling and can understand why.
Students can cope with their changing emotions and can speak about and manage their feelings. They understand what others may be feeling and know how to deal with their own feelings. They also understand when to let go and not overreact. Students know how to make friendships and how to cope with changes in them. They understand that everyone can be anxious, worried or sad sometimes.
Students know how to cope with, and bounce back from, changes or problems and can talk about them to someone they trust.


Please have a look at the link below which gives you a brief explanation of the service provided by Kooth and how you might find it useful.
Download Kooth Presentation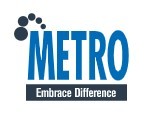 METRO Snap is a group for lesbian, gay, bisexual, trans, non-binary, queer and questioning young people in Bromley.
https://metrocharity.org.uk/youth/metro-snap
Mermaids
Mermaids has been supporting transgender, nonbinary and gender-diverse children, young people, and their families since 1995.
Useful Links
Bereavement Services
Young Carers