Dress Code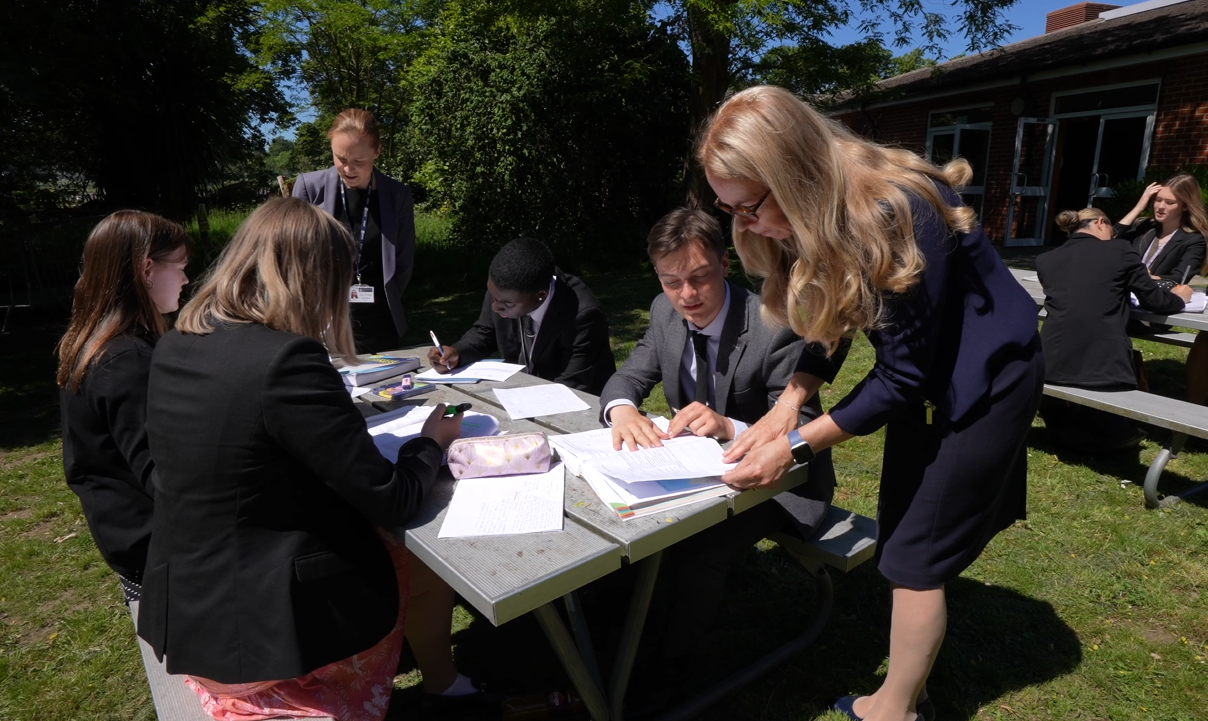 Sixth Form students are aware that they should dress professionally at all times, in a smart and formal manner. Please note that serious or persistent breaches of dress code will result in parents/carers being contacted and students sent home to rectify the issue. It has been felt that some guidelines would be useful to ensure clarity about these expectations.
Students should adhere to the following dress code:
Blazers are compulsory
Tailored trousers or appropriate length dress or skirt
Collared shirt or smart blouse
Plain dark coloured shoes, ankle boots or sandals (trainers, boots, uggs, flip flops/ sliders or crocs are not permitted)
Discreet piercings are permitted (no rings, bars or visible tattoos)
Hair colour should be within the natural range of hair colours
Hair accessories should be modest and safe. Long hair should be tied back in practical subjects for health and safety
With the exception of headwear worn for religious reasons, hats or hair coverings should not be worn inside the school building
Students involved in Physical Education activities should wear Physical Education clothes only when they are in practical lessons
ID Cards:
All Sixth Form students are issued with a photographic ID card that grants them access to the Sixth Form Centre via card readers on every outer door. It is compulsory for Sixth Form Students to wear their ID cards at all times.
School Trips:
For school trips students should dress appropriately in accordance with the nature of the trip.