World Book Day 2020
Jan 22
As part of the celebrations for 'World Book Day', we would like to invite students to dress as their favourite fictional characters on Thursday 5th March 2020.
Students should come to school in 'costume' on Thursday 5th March 2020 and wear a name-tag for their characters, (which should also include the name of the book and of the author). Costumes should be warm enough for school wear when being worn with your daughter's usual school coat and appropriate footwear. Either homemade or 'fancy dress' costumes or suitable 'own clothes' with a literary character theme, are all suitable for this event.
As part of this event, we are asking for a donation of £1 to raise money for 'Book Aid International'. Students who do not wish to take part should wear their usual school uniform.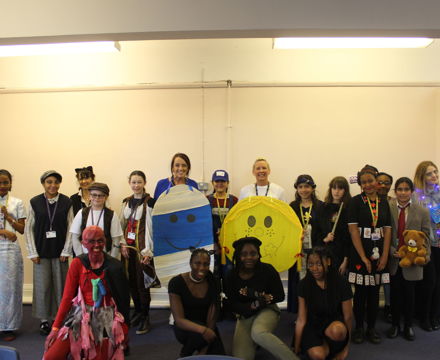 Form tutors will be awarding Achievement Points in form time for the best costume and there will be house points awarded for the forms with the overall best costumes and for those who have raised the most money for charity. There will be prizes for the best costumes.
We hope that you and your son/daughter will be able to support this event, which is part of our drive to promote reading and to raise money for charitable causes. Payment should be made directly to the Finance Office, with your child's name and form clearly marked.