End of Term - Message from the Headteacher
Feb 17
12 February 2021
Dear parents, carers
We conclude this half-term by reflecting on the resilience and fortitude that has been so evident in our school community.
I am delighted to share some staffing news and announce that Miss Mensah's role as Acting Assistant Headteacher is substantiated to Assistant Headteacher. Miss Mensah is such a talented colleague and a most valued teacher and leader, and we look forward to seeing what wonderful things she will achieve. Ms Robinson, recently appointed to lead our Exceptional Scholars Programme, has hit the ground running by organising superb opportunities for students to take advantage of Fair Access and Widening Participation schemes at the most competitive universities- we are now working with EtonX, The Sutton Trust, The Brilliant Club, UNIQ, and linked with Gonville and Caius College, Cambridge.
The opportunities in our sixth form are superb and under the inspirational direction of Miss Davis, the students have every opportunity to reach their full potential and be nurtured so effectively. Our A-level A*-C pass rate in 2020 of 77% speaks volumes and MRs Tipping has had the pleasure of sending out our sixth form offer letters this week to our own students ahead of our external applicants, and we look forward to taking them on this exciting next chapter of their sixth form journey. Mr Meeks will take on the important role of Marketing for our school, as we look to have a professional film made and share the beautiful school that we have with a wider audience. We have already enjoyed the wonderful drone footage, captured by our very own Premises Manager, Mr Binmore and shared on our twitter feed and Linked-in page and hope that you were able to enjoy it too. We say farewell to Mrs Bowden, who was with us for a short period of time as a Cover Supervisor and we wish her every happiness for her future.
We are so very proud of our students and the way that they have navigated their way through Remote School. We are especially mindful of our Year 11 and Year 13 for holding their nerve, as information regarding the cancellation of the traditional GCSE, A level and BTEC examinations were announced by the government. Our next set of more precise details to clarify the makeup of teacher assessed grades is due from the government on 22nd February 2021. I will write again immediately following this announcement, which will reveal the outcome of the consultation from Ofqual that many of us took part in.
We also hope to hear news of the government's planned road map towards the gradual reopening of schools for our students. Keep working hard, Year 11 and Year 13, your journey may be different, but no less vital and important.
Our next round of teacher assessed grades for all of our students are being gathered over the next few weeks by teachers and will be published to parents in March, so that you will be able to see more precise details of your daughter, or son's progress.
To all of our students - we are proud of you and have noted your tremendous efforts, seen you grow in confidence on Teams and triumph through competition success, individual acts of charity, good deeds, writing lovely emails to your teachers, and generally doing things the 'Chislehurst Way.'
Perhaps for some, this lockdown has been the hardest - cold weather, shorter daylight hours and increased understanding of the danger of this virus. However, you have triumphed and with some outstanding support from parents, carers, grandparents and your wider families.
You have kept going - asked for help when you needed it and made us smile on Teams- said 'thank you' and done your best.
To all of our staff - everyone has played their part and rallied to keep learning live and school running. I am so very grateful for every live lesson taught, email answered, phone call made, home learning pack sent, laptop delivered to the door, doorstep visit undertaken, free school meal voucher ordered, lateral flow test completed, assembly filmed, early morning snow cleared and general brilliance.
It is now time to rest for a week, pop the lid down on laptops and poke our heads outside- socially distanced of course - and take some wellbeing breaks.
Thank you - parents, carers for your continued support and all of your unseen efforts to support learning and harmony in your homes.
With my very best wishes to you all.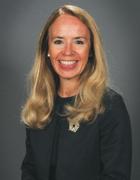 Yours sincerely
Mrs M French
Headteacher